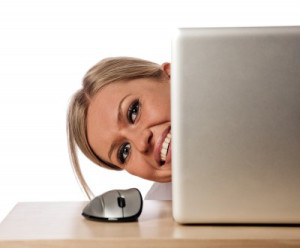 The New Jersey Government Records Council (GRC) recently considered the electronic transmission of public records request under the state's Open Public Records Act (OPRA). While the GRC concluded that records custodians are not required to accept requests via email, it did find that excluding all forms of electronic transmission would violate the statute.
The Facts of the Case
The case, Dello Russo v. East Orange, involved the City of East Orange's OPRA procedures. On December 22, 2014, Thomas Dello Russo filed a Denial of Access Complaint with the GRC in which he argued that the city's record custodian unlawfully denied access to his OPRA request on the basis that the City did not accept OPRA requests via e-mail. In response, the custodian argued that she had a right to limit transmission of OPRA requests to U.S. mail or hand-delivery because the city does not have a dedicated e-mail address. The custodian contended that there would be no way to ensure receipt of every OPRA request without such a dedicated address and that the city's e-mail program may block requests as spam or a requestor could input the wrong e-mail address.
The Legal Background
Pursuant to OPRA, "a request for access to a government record shall be in writing and hand-delivered, mailed, transmitted electronically, or otherwise conveyed to the appropriate custodian."
In Paff v. City of East Orange, 407 N.J. Super. 221, 229 (App. Div. 2009), the Appellate Division stated that "N.J.S.A. 47:1A-5(f)(1) expressly delegates authority to each custodian of government records to adopt a form for use in making OPRA requests that includes 'specific directions and procedures for requesting a record.'" At the same time, the appeals court held that a "custodian may not exercise his authority under N.J.S.A. 47:1A-7(f)(1) in a manner that would impose an unreasonable obstacle to the transmission of a request for a governmental record, such as, for example, by requiring any OPRA request to be hand-delivered." 
The GRC's Decision
The GRC found that East Orange's policy of banning submission of OPRA requests electronically represents an "unreasonable obstacle on access."
In support of its decision, the GRC stated that "[a]llowing for at least one form of electronic transmission method is reasonable in a time when citizens and public agencies are increasingly relying on technology to perform their daily duties."
At the same time, the GRC stressed "its determination addresses an agency's blanket limitations on electronic submissions and does not necessarily require agencies to accept OPRA requests via e-mail, for example, if another reasonable form of electronic submission (e.g., fax, online form, etc.) is available."
For more information about the GRC OPRA decision or the legal issues involved, we encourage you to contact a member of Scarinci Hollenbeck's Government Law Group.