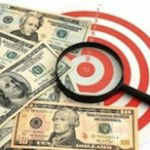 New Jersey election law changes will likely impact the upcoming 2013 gubernatorial election. Although candidates will be able to spend more, the political action committees (PACs) that support them may have to be required to disclose more information about their activities.
With regard to New Jersey campaign spending, the Election Law Enforcement Commission recently announced adjusted campaign cost thresholds for 2013 gubernatorial candidates. Contributors will now be allowed to give a maximum of $3,800 per election to gubernatorial candidates in 2013 under new inflation-adjusted limits. Under prior rules enacted in 2009, contributions were limited to $3,400.
In other changes, gubernatorial candidates who qualify for public funding could spend a maximum of $5.6 million in primary elections, and $12.2 million in general elections. According to ELEC, campaigns would be eligible to receive up to $3.5 million in public funds for primaries, and $8.2 million for general elections under the Gubernatorial Public Financing Program.
Lawmakers are also considering whether PACs should be required to make additional disclosures. Under a bill proposed by Assemblyman Joe Cryan's (D-20) PACs would be required to provide detailed information regarding their affiliations to other committees.
For instance, the bill would require each PAC, and every individual having participated in the organization of the committee, to provide the name or identifying title of any other political committee or continuing political committee with which the committee is affiliated or with which it coordinates its activities. The bill would also notably increase the number of persons required to form a committee from two or more to nine or more, effectively making it more difficult to operate as a PAC.