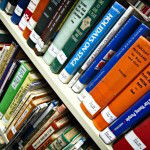 Last week, New Jersey teacher tenure reform seemed like a done deal. However, Gov. Chris Christie may have other plans. Christie has indicated that he doesn't believe the tenure reform goes far enough and has even hinted that he may veto the legislation.
At a town hall meeting at Lake Riviera Middle School in Brick, Christie argued that the legislation should have addressed teacher seniority. Under existing New Jersey tenure law, the most recently hired teachers are the first to be laid off, while the most senior teachers are the last to go.
"What happens, of course, as a result is that a lot of the younger and most enthusiastic teachers automatically get taken out," Christie stated. "Whether I sign it or I veto it, the bottom line is we have to get back to considering 'last in, first out.'"
Sen. Teresa Ruiz (D-Essex), who sponsored the New Jersey tenure bill, had set out to address seniority, but abandoned those provisions in order to garner support for the larger reforms. The state's largest teachers union, the New Jersey Education Association, had also been a vocal opponent of seniority changes. NJEA spokesman Steve Wollmer argued seniority provisions would "pave the way for complete political interference in public schools."
Ultimately, lawmakers compromised to draft a bill that they thought would become law. However, it is now unclear whether Gov. Christie will derail their progress. He supports many of the provisions of the bill, including yearly performance evaluations, so it is unclear whether he would actually veto the bill.
For more information about the New Jersey tenure legislation, please see "New Jersey Lawmakers Want to Tie Tenure to Teacher Performance."