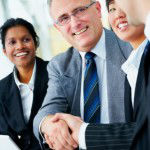 The controversial Rutgers-Camden merger will likely become a reality, after a restructuring plan passed both houses of the New Jersey legislature last week. While the approved plan differs from the proposal first submitted by Gov. Chris Christie, it still won't make everybody happy.
Rather than a full merger, the final legislation retains Rutgers-Camden's association with Rutgers University while creating a joint board to govern future voluntary partnerships with Rowan University. The plan also calls for the University of Medicine and Dentistry of New Jersey (UMDNJ) to be transferred to Rutgers, with the exception of Newark's University Hospital, which will become an independent teaching hospital, and the School of Osteopathic Medicine (SOM), which will become part of Rowan.
The Rutgers Board of Governors offered lukewarm support, releasing a brief resolution stating that they approved of the legislation "in general." However, the resolution stated that the approval was conditional on Rutgers retaining control of its Camden campus. It also stated that the university needed more time to determine how taking over UMDNJ might impact the university's finances.
Finally, the board also reminded lawmakers that it could still step in to block the merger if it did not approve of the final language. "Under the Rutgers Act of 1956, both boards are required to consent to the changes proposed in the legislation before those changes can take effect," the board of governors said.
If completed, the ambitious merger will be one of the largest overhauls of a public university system in the country.