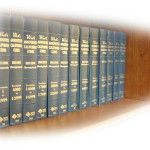 New Jersey governor Gov. Chris Christie has indicated that he will seek the legal opinion of the state attorney general and the governor's counsel in an effort to determine whether he can go through with his planned merger of Rutgers University and Rowan University. As we discussed last week, there is much debate over whether the governor has the legal authority to make the changes without first obtaining the approval of the state Legislature.
Gov. Christie's announcement follows a new report by the nonpartisan Office of Legislative Services, which had been studying the issue. The Office found that Christie would need to obtain legislative approval before going forward with the merger. Interestingly, the report specifically cited the recent appeals court decision that rebuffed Christie's attempt to abolish the Council on Affordable Housing using executive power under the Executive Reorganization Act of 1969.
In that case, the Appellate Division of New Jersey Superior Court concluded, "While the framers of our Constitution intended to create a strong executive in the office of Governor (perhaps the strongest in the United States), they also recognized the need to insulate functions and agencies from executive control." It subsequently concluded that Christie had exceeded that power and deemed his reorganization plan invalid.
While is still unclear how this issue will ultimately play out, it looks like there may be dueling legal opinions on the governor's authority. Therefore, unless Christie decides to change course, the merger could be destined for the courtroom.