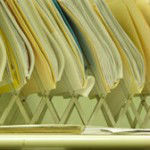 Hurricane Sandy has turned many New Jersey municipalities upside down. Although many are trying to conduct business as usual, routine tasks such as complying with requests under New Jersey's Open Public Records Act have often become more difficult.
To address concerns, the New Jersey Government Records Council has issued an OPRA Alert on Hurricane Sandy. "A citizen's right to access government records is not suspended under OPRA in the wake of a natural disaster. However, OPRA contains provisions which will assist records custodians in fulfilling OPRA requests, even in extreme scenarios such as natural disasters," it states.
The OPRA Alert outlines several provisions within OPRA that can assist records custodians with fulfilling OPRA requests during extreme instances like Hurricane Sandy. Below is a brief summary:
Extensions of time: The GRC highlights that custodians can obtain an extension of time to fulfill an OPRA request. To obtain a proper extension of time, a custodian must respond to the OPRA request, in writing, within the statutorily mandated time period to respond and indicate that an extension is needed. In addition, the custodian must provide the requestor with an anticipated date on which the records will be provided.
Special service charges: The GRC further reminds public bodies that OPRA allows a public agency to assess a special service charge "[w]henever the nature, format, manner of collation, or volume of a government record embodied in the form of printed matter to be inspected, examined, or copied pursuant to this section is such that the record cannot be reproduced by ordinary document copying equipment in ordinary business size or involves an extraordinary expenditure of time and effort to accommodate the request." The Alert states that special service charges could be assessed in instances when fulfilling a request involves an extraordinary amount of time. However, it also notes that this determination is extremely subjective and will depend on the specific facts of the request.
Substantial disruption denials: The GRC also notes that custodians are permitted to deny an OPRA request that would substantially disrupt the operations of an agency. It is important to be aware that the statute requires the custodian to first attempt to reach a reasonable solution with the requestor that accommodates the interests of both the requestor and the agency. Should the two sides fail to reach an agreement, the custodian may deny the request.
For more information about Hurricane Sandy's impact on OPRA requests, we encourage you to contact a member of Scarinci Hollenbeck's Public Law Group.