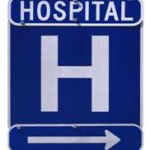 A New Jersey appeals court recently ruled that a draft report prepared by staff within the New Jersey Department of Health concerning a hospital's application for a certificate of need is exempt from disclosure under state's Open Public Records Act. The court specifically found that the requested documents were fully protected from disclosure under OPRA as "deliberative material."
The Facts of the Case
Ciesla v. Department of Health, A-5309-10, involved access to a draft report prepared in 2009 by the New Jersey Department of Health in response to efforts by Hackensack University Medical Center (HUMC) to re-establish a hospital in Westwood. HUMC later withdrew the application and later filed an application with the Department in June 2011 to obtain a new certificate of need for a proposed scaled-back facility. Englewood Hospital and Medical Center and The Valley Hospital of Ridgewood opposed the new plan.
Valley Hospital's lawyer, Frank Ciesla, submitted an OPRA request seeking access to the 2009 report concerning HUMC's prior application. The custodian responded to Ciesla that the report existed only in draft form and was not subject to public disclosure, since it was "advisory, consultative or deliberative material." Ciesla filed a denial of access complaint with the Government Records Council, citing both OPRA and the common law. The GRC also denied access.
The Court's Decision
 On appeal, the Appellate Division agreed that the memo was protected by the deliberative process exemption to OPRA. As explained by the court, "In order to invoke the deliberative process privilege, an agency must initially prove that a document is 'pre-decisional,' i.e., 'generated before the adoption of an agency's policy or decision,' and also 'deliberative,' in that it "contain[s] opinions, recommendations or advice about agency policies."
The court used these principles to deny the request, noting "the draft report expressing the staff's assessment and recommendations about the then-pending CN application is unquestionably pre-decisional."
The court also acknowledged that forcing the releases of these types of reports could impede policy making. "[W]e are satisfied that a compelled release of a draft of this nature, in such a policy-laden context, would invariably have a chilling effect upon 'open and frank discussion and recommendations from agency employees . . . now and in the future,'" the opinion stated.
The court also confirmed that the GRC's statutory authority is confined to the resolution of OPRA-based requests. As such, it lacks jurisdiction to resolve common-law claims for records access.
In considering the common law claims, the court again denied access. It concluded that the requester's interest in obtaining the draft report "does not sufficiently outweigh the strong public policy that promotes robust and confidential internal advice to a governmental decision-maker."
For more information about this case or New Jersey's Open Public Records Act, we encourage you to contact a member of Scarinci Hollenbeck's Public Law Group.