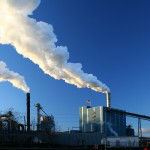 Sweeping changes to the way contaminated sites are remediated in New Jersey are taking place this spring. To comply with the Site Remediation Reform Act (SRRA), municipalities and government entities must hire New Jersey Licensed Site Remediation Professionals (LSRPs) for remediation work.   The deadlines imposed by the New Jersey Department of Environmental Protection are mandatory.
New Jersey public law attorneys need to advise their municipality to meet these deadlines and follow these new requirements.  Here are some things that municipalities need to know:
In March 2012 Compliance Advisories, the New Jersey Department of Environmental Protection (NJDEP) advised municipalities and government entities that they must hire Licensed Site Remediation Professional (LSRPs) to oversee the investigation and remediation of contaminated sites by May 7, 2012 if they are responsible for the contamination under the New Jersey Spill Compensation and Control Act, N.J.S.A. 58:10-23.11g.d(4).
The first mandatory deadline was March 1, 2012 and required the submittal of initial receptor evaluations for all contaminated sites. Under certain circumstances, the following additional reports had to be submitted to NJDEP by March 1, 2012:
Preliminary Assessment and Site Investigation Reports
Immediate Environmental Concern Contaminant Source Control Reports
Light Non Aqueous Phase Liquid (LNAPL) Free Product Interim Remedial Measures Reports
Responsible municipalities and government entities that fail to comply with the mandatory deadlines are subject to direct NJDEP oversight of the contaminated site, are required to establish a remediation trust fund for the site and NJDEP will make all remediation decisions for the site and pay the cleanup contractors using the remediation trust funds. NJDEP has advised that even where municipalities and government entities are not responsible for the contaminated sites, they should complete the initial receptor evaluations to identify any human or ecological receptors.
It is accordingly important that all municipalities and government entities evaluate contaminated sites within their jurisdictions to ensure that the NJDEP LSRP program requirements are complied with. We suggest that every municipality and government entity conduct a strategic environmental review of contaminated sites within its jurisdiction and any environmental remediation at these sites, whether by the municipality, government entity, or private parties, to ensure that the NJDEP LSRP program requirements are observed and that the environmental remediation is consistent with the new requirements.
For more information about the May 7 deadlines and other important regulatory changes impacting remediation in New Jersey, we invite you to check out Scarinci Hollenbeck's YouTube video titled, "New May 7th Law for New Jersey Licensed Site Remediation Professionals." This video features Scarinci and Hollenbeck, Partner and chair of the Environmental and Land Use Law Group, John Scagnelli.
The Scarinci Hollenbeck Business Law Blog also features several blog posts on revising contracts to comply with the new LSRP requirements and meeting the new LSPR deadlines.