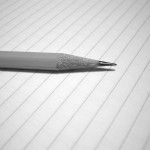 Think tanks, lobbyists and special interests that draft model ordinances legislation have made news recently because of N.J. Governor Chris Christies repeated denials that he may have used one of them for some of the initiatives he touts as his own.  This has some state and local elected officials questioning whether they should still rely on pre-drafted laws and regulations given to them from any organization.
The special interest at the center of the controversy is the American Legislative Exchange Council (ALEC), a conservative leaning bill-writing organization which specializes in state legislation.  News reports have linked ALEC with Florida's controversial Stand Your Ground Law.   As a result of the negative exposure, Kraft Foods Inc. and Coca Cola Co. have recently cut ties with ALEC.
In New Jersey, The Star-Ledger reported that several of Gov. Chris Christie's most significant policy initiatives mirrored bills drafted by ALEC.  Christie's denial that he has relied upon ALEC for some of his policy initiatives has created a firestorm, and while Gov. Christie's credibility is the real issue here, model laws have been unjustifiably tainted by the controversy.
The Truth about Model Legislation
New Jersey public law attorneys should emphasize that ALEC is not the only organization that drafts model legislation. There are liberal groups that work to advance their own initiatives, and there are many organizations that have no political leanings whatsoever that produce model laws. For example, the American Bar Association develops model codes, which later become law in many states.
When model laws are well thought out and developed after careful study, they can be very useful.  Sometimes the time and work that goes into creating them cannot be replicated with the limited resources of any state or municipality.  The Uniform Commercial Code and the Model Penal Code are classic examples of model laws that have been adopted throughout the country with modifications to address the particular needs of a given state.
For Municipalities in New Jersey, the League of Municipalities has always been an excellent source of well thought out and studied model laws.  Even some law firm think tanks, like Scarinci Hollenbeck's public law group are known for drafting ordinances that have become the model laws adopted in many municipalities.
There is nothing improper or wrong about using or adopting a model law created by any organization, even a corporation or special interest.  The cause of Gov. Christie's trouble is not his reliance on model laws but his failure to disclose where he got them.