Students aren't the only ones headed back to school this fall. New Jersey municipalities and school districts are learning to apply new emergency regulations. The curriculum will be: preparation to comply with two new laws intended to improve how schools respond to cardiac emergencies. The first addresses educators, coaches and administrators; and the second students themselves.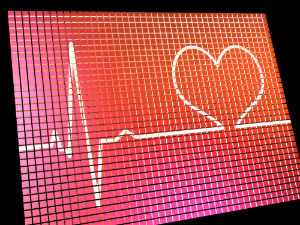 "Janet's Law" (Chap. 51, P.L. 2012) took effect on September 1, 2014. This law requires all New Jersey schools (kindergarten through grade 12) to have an automated external defibrillator (AED) on site. The law is named after Janet Zilinski, an 11-year-old cheerleader who died as a result of a sudden cardiac arrest in 2006 during school. An AED was not available at the time and none of nearby school staff knew how to perform CPR.
Under Janet's Law:
AEDs must be made available in an unlocked location on school property with an appropriate identifying sign. The device must be accessible during the school day and any other time when a school-sponsored athletic event or team practice is taking place in which pupils of the district or nonpublic school are participating.
Schools must also ensure that a team coach, licensed athletic trainer, or other designated staff member who is present during the athletic event or team practice is trained in cardio-pulmonary resuscitation (CPR) and the use of the defibrillator.
The board of education of a public school district and the governing body or chief school administrator of a nonpublic school must establish and implement an emergency action plan for responding to a sudden cardiac event.
With regard to liability, the law states that a school district or nonpublic school and its employees shall be immune from civil liability in the acquisition and use of defibrillators in accordance with existing New Jersey law (C.2A:62A-27).
The second law (Chap. 36, P.L. 2014) requires all students, prior to graduation from New Jersey high schools complete a CPR course, which also addresses the use of an automated external defibrillator. The new requirement becomes effective with the 2014-2015 freshman high school class.
For more information about the new cardiac emergency regulations or the legal issues involved, we encourage you to contact a member of Scarinci Hollenbeck's Government Law Group.