With the holidays around the corner, festive displays of Christmas trees, colored lights, menorahs, nativities, reindeer, and snowmen will soon be popping up across New Jersey. While private property owners can decorate as they wish, public entities must be mindful of the constitutional separation of church and state.
Under the Establishment Clause, "Congress shall make no law respecting an establishment of religion, or prohibiting the free exercise thereof." This means that municipalities and other public agencies cannot erect holiday displays favoring one religious sect over another or an endorsement of religion altogether. Accordingly, holiday displays on public property that contain religious symbols, such as nativity scenes or menorahs, generate the most scrutiny.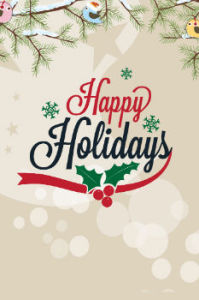 As highlighted by the United States District Court for the District of New Jersey, "The Christmas season brings with it not only sidewalk Santas, mercantile mania and endless reruns of 'It's a Wonderful Life' and 'Miracle on 34th St.,' but also a spate of constitutional litigation testing the limits to which governmental or public bodies may legally join in the festivities."
In New Jersey, the seminal case on holiday displays is ACLU v. Schundler, which was decided by the Third Circuit Court of Appeals in 1999. The case involved the constitutionality of two Jersey City holiday displays. The first, which featured a menorah and a Christmas tree, was enjoined by the district court. A modified display, which contained not only a crèche, a menorah, and Christmas tree, but also large plastic figures of Santa Claus and Frosty the Snowman, a red sled, and Kwanzaa symbols on the tree, did pass muster.
The Third Circuit ruling relied on the U.S. Supreme Court's decision in Allegheny v. ACLU. The Court ruled that a crèche located inside a Pennsylvania courthouse, which also featured the words "Glory to God for the birth of Jesus Christ," had the "unconstitutional effect of conveying a government endorsement of Christianity." However, the Court further concluded that not all religious displays run afoul of the Establishment Clause, emphasizing that the display must be evaluated as a whole. For instance, the justices held that the addition of Christmas trees and other secular holiday decorations rendered a second display constitutional.
Based on existing precedent, a holiday display featuring symbols from different religions, as well as secular symbols of the holidays, are likely to be constitutional. Nonetheless, it is always advisable to consult with legal counsel prior to putting up any new holiday decorations.
For more information about holiday displays on public property or the legal issues involved, we encourage you to contact a member of Scarinci Hollenbeck's Government Law Group.