Legislation to reform the Port Authority of New York and New Jersey is now pending before the governors of the two states. If Gov. Chris Christie and Gov. Andrew Cuomo sign off, the bills would mark the first bi-state legislation signed into law in 23 years.
While efforts to improve transparency were already underway, this summer's "Bridgegate" scandal likely spurred the legislative action. The efforts to reform the Port Authority received nearly unanimous approval from lawmakers in both states.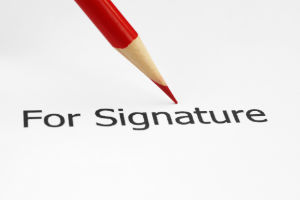 The reform package includes two bills. Senate Bill 2181 aims to ensure the proper functioning of the Port Authority as an "open, transparent, and accountable interstate authority." Below are several key provisions:
Fiduciary Oath: Port Authority board members are obligated to perform each of their duties in good faith and with that degree of diligence, care, and skill that an ordinarily prudent person in similar position would exercise under similar circumstances.
Annual Audit: The Port Authority is required to submit to the governor, the state comptroller, and legislature of each state, a copy of an annual independent audit report, performed by a certified public accounting firm in accordance with generally accepted auditing standards.
Whistleblower Protections: The Port Authority is required to establish policies protecting employees who disclose information concerning acts of wrongdoing. The bill further codifies that the agency is prohibited from firing, demoting, suspending, threatening, harassing, or discriminating against an employee because of the employee's role as a whistleblower, insofar as the actions taken by the employee are legal.
Open Public Meetings: The bill provides that all meetings of the Port Authority are to be open to the public at all times unless a majority of the commissions votes that a portion of the meeting may be conducted in closed session. It further details a list of discussion topics that would authorize the Port Authority to exclude the public, such as a collective bargaining agreement; a matter involving the purchase, lease, or acquisition of real property with Port Authority funds; and matters which will imperil the public safety if disclosed.
Under Senate Bill 2183, Port Authority records will be open to the public in accordance with each state's laws pertaining to the disclosure of government records.  In this state, New Jersey's Open Public Records Act (OPRA) will be applied to enforce the bill.
For more information about the proposed legislation or the legal issues involved, we encourage you to contact a member of Scarinci Hollenbeck's Government Law Group.