The Appellate Division recently upheld the Civil Service Commission's (CSC) decision to repeal N.J.A.C. 4A:4-4.8(b)(4), which had required appointing authorities to provide a "statement of the reasons why the appointee was selected instead of a higher ranked eligible [candidate]."
The Legal Background
Pursuant to the New Jersey Constitution, Civil Service appointments "shall be made according to merit and fitness to be ascertained, as far as practicable, by examination, which, as far as practicable, shall be competitive . . . ." The state legislature has codified the constitutional mandate by statute. Commonly referred to as the "Rule of Three," the law authorizes an appointing authority to select one of the three highest scoring candidates from an open competitive examination.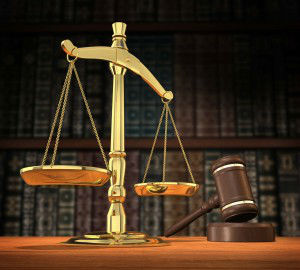 The Facts of the Case
In Communication Workers of America, AFL-CIO v. New Jersey Civil Service Commission, the Communications Workers of America (CWA) challenged the CSC's authority to repeal N.J.A.C. 4A:4-4.8(b)(4), a regulation that required the appointing authority to provide a "statement of the reasons why the appointee was selected instead of a higher ranked eligible [candidate]."
The CWA argues that the CSC's decision "flouts" existing court precedent by dropping "a veil of secrecy over the appointment and promotion process" and undermines the enforcement of the State's public policy "to select and advance employees on the basis of their relative knowledge, skills and abilities."
In response, the CSC maintained that it found that the statement of reasons requirement "has done little to advance its original purpose" and would not further ensure that civil service appointments are made in accordance with merit and fitness. Rather, it concluded that the requirement is likely to lead to more litigation. Most importantly, the CSC asserted that, under the proposed amendment, the appointing authority would still be required to use merit-based criteria in exercising its discretion under the rule of three. If a bypass is challenged on appeal, the appointing authority would remain obligated to demonstrate merit-based criteria for the bypass during the appeal process.
The Court's Decision
The Appellate Division found "no legal basis to conclude the CSC's action in repealing N.J.A.C. 4A:4-4.8(b)(4) is inconsistent with any constitutional or statutory obligation." In reaching its decision, the court noted that it was bound "to give considerable weight to a state agency's interpretation of a statutory scheme that the legislature has entrusted to the agency to administer."
With respect to the repeal of the statute, the panel agreed with the CSC that it does not absolve an appointing authority from having reasons for exercising its discretion to appoint a candidate in a manner inconsistent with the Rule of Three. Rather, if a bypass candidate appeals or sues the appointing authority it will still be required to set forth "merit based reasons" for skipping/bypassing a candidate under the Rule of Three.
For more information about this case or the legal issues involved, we encourage you to contact a member of Scarinci Hollenbeck's Government Law Group.