A New Jersey court recently clarified that a plaintiff cannot utilize the Declaratory Judgment Act to seek a declaration that its rights were violated under Open Public Records Act. In The Stop & Shop Supermarket Company, LLC v. The County of Bergen, the court also held that an OPRA complaint is moot when the plaintiff receives the requested documents prior to commencing suit. Both are novel issues under OPRA.
The Facts of the Case
The OPRA dispute arose from litigation involving plaintiff, The Stop & Shop Supermarket Company, LLC ("plaintiff" or "Stop & Shop") and Inserra Supermarkets, Inc. ("Inserra") with respect to the construction of a proposed 62,042-square-foot supermarket. On June 10, 2011, Inserra submitted a site plan application (the "application") with the Bergen County Planning Board (the "Board") seeking its approval to develop the property. Stop & Shop sought and was denied access to the application proceedings and subsequently filed an OPRA request requesting certain documents related to the project and the county's ultimate approval.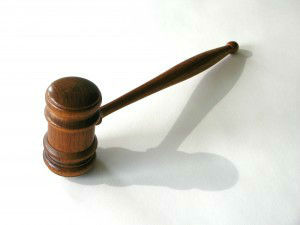 While Bergen County provided some of the requested documents, Stop & Shop was not satisfied with the production. On August 18, 2014, the company sought a judgment pursuant to the Declaratory Judgment Act. Bergen County filed a motion to dismiss the complaint. It cited a number of reasons, including that the plaintiff lacked standing under OPRA, the lawsuit was moot, and the action was filed outside the 45-day statute of limitations that governs OPRA actions lodged in Superior Court.
The Court's Decision
The court dismissed the suit. In so ruling, it concluded that Stop & Shop could not utilize the DJ Act for a declaration of a violation of OPRA, noting that the plaintiff "has failed to cite a single case supporting the proposition that declaratory relief, as opposed to delivery of documents, is cognizable under OPRA."
As further explained by Judge Peter Doyne, "The purpose of OPRA is to promote transparency in government and the statute makes clear government records are to be made available for that purpose. Moreover, the statute provides the exclusive remedy for an aggrieved party is to file an action in Superior Court or a complaint with the [Government Records Council] GRC. The court is simply not convinced the relief plaintiff seeks is a recognized or an authorized form of relief in New Jersey."
The court further held that the OPRA complaint was moot because Stop & Shop received the documents it requested under the statute prior to filing suit. A lawsuit is considered moot when "a controversy no longer exists." In this case, Judge Doyne found the action was rendered moot before it was even filed. As he noted in his opinion, "the purpose of OPRA is to provide public access to government records, not to adjudicate hypothetical lawsuits or vindicate hypothetical wrongs."
For more information about this case or the legal issues involved, we encourage you to contact a member of Scarinci Hollenbeck's Government Law Group.