New Jersey continues to see record rates of foreclosed properties. To help address the resulting neighborhood blight, municipalities now have a new tool to address abandoned  properties.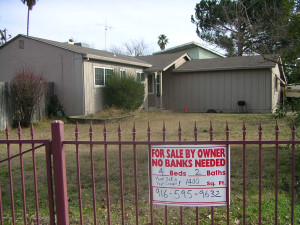 Assembly Bill No. 347, which took effect on July 14, 2014, authorizes municipalities to impose penalties on creditors that fail to timely remedy code violations with respect to vacant residential properties in foreclosure.
Under the new law, a creditor serving a summons and complaint in a residential foreclosure action must, within 10 days, notify the municipal clerk of the municipality in which the property is located. The notice must contain:
The name and contact information for the creditor representative responsible for receiving complaints regarding property maintenance and code violations;
The street address, lot and block number of the subject property;
The full name and contact information of the individual authorized to accept service on behalf of the creditor in New Jersey; and
Whether the subject property is an affordable unit pursuant to the Fair Housing Act.
If the owner subsequently vacates or abandons the property after foreclosure proceedings have been initiated but prior to vesting of title in the creditor or any other third party, the creditor is responsible for maintaining the property in compliance with all applicable state and local laws.
Should the property be found to be a nuisance or in violation of code, the municipality must provide notice to the creditor. The notice must include a description of the conditions that gave rise to the violation and provide a period of not less than 30 days from the creditor's receipt of the notice for the creditor to remedy the violation.
If the creditor fails to remedy the violation within that time period, the municipality may impose penalties allowed for the violation of municipal ordinances pursuant to R.S.40:49-5, which include a fine not to exceed $2,000 and imprisonment for not more than 90 days. Under prior law, municipalities were only authorized to impose fines if they expended public funds to abate a nuisance or correct a violation.
For more information about the new foreclosure law or the legal issues involved, we encourage you to contact a member of Scarinci Hollenbeck's Government Law Group.