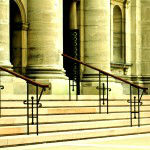 A New Jersey appeals court recently clarified what constitutes an "overbroad" request under the state's Open Public Records Act.
The OPRA request involved "EZ Pass benefits afforded to retirees of the Port Authority, including all … correspondence between the Office of the Governor … and the Port Authority." While the Office of the Governor and the lower court found that the request was vague and overbroad, the Appellate Division disagreed.
Although the appeals court did not find the request overbroad, it did acknowledge that OPRA is not intended to facilitate an open-ended search of an agency's files. Rather, OPRA "only allows requests for records, not requests for information." The court further highlighted that a proper request "must identify with reasonable clarity those documents that are desired."
Here, the court found that the OPRA request did meet the specificity requirements. "Because plaintiff described the records sought with the requisite specificity and narrowed the scope of the inquiry to discrete and limited subject matter, we conclude his request was neither vague nor overbroad," the court ruled.
As explained in the Appellate Division opinion, the plaintiff's request "was confined to a specific subject matter that was clearly and reasonably described with sufficient identifying information, namely, E-ZPass benefits provided to Port Authority retirees." The court also noted that the request was "limited to particularized identifiable government records, namely, correspondence with another government entity, rather than information generally."
For New Jersey municipalities and public bodies, the opinion should serve as a valuable resource for determining when an OPRA request may be properly denied as overbroad.
For more information about this case or New Jersey's Open Public Records Act, we encourage you to contact a member of Scarinci Hollenbeck's Public Law Group.