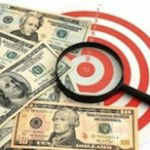 New Jersey has some of the toughest anti-bullying laws in the country. For local school systems, this means prompt investigation of harassment claims and meaningful remedial measures to address it.
As highlighted by a recent New Jersey school lawsuit, failures to address bullying can lead to costly liability. The Old Bridge district has agreed to pay $75,000 to resolve claims that it failed to address harassment that went on for approximately four years.
"No young person should be subjected to this kind of treatment. As we enter a new school year, hopefully this case will serve as a reminder that the State takes this issue very seriously," said Acting Attorney General Hoffman in a news release.
According to the suit, the student, identified as H.D., endured intense verbal harassment and even physical assaults regarding his religion and perceived sexual orientation from 2004 to 2007. The schools' records show that there were at least 11 reported incidents of harassment involving 14 different students, while the student's mother claims that more than 50 students were involved in the bullying.
While the school did discipline 12 students for bullying, through measures ranging from a verbal warning to in-school suspension, the bullying continued. The administrative law judge overseeing the case cited the Old Bridge schools for addressing the issue exclusively through "after-the-fact" discipline, and failing to also implement prevention measures or broader student outreach to break the cycle of behavior.
Under the terms of the settlement, Old Bridge schools must institute a written anti-discrimination policy, a written discrimination complaint procedure, and a written policy on student harassment, intimidation and bullying. The policies and procedures must be disseminated to students, parents, and staff. In addition, the district must also implement a bias-based harassment prevention program that includes an awareness component for all students at the middle and high school levels, and an awareness and training component for all staff and administration.
Under New Jersey's Anti-Bullying Bill of Rights Act, school districts are now held to an even higher standard. Teachers, administrators, and school board members must complete training on harassment, intimidation, and bullying. In addition, school districts are required to establish bullying-prevention programs and document their responses to reports of bullying.
The law specifically requires acts of harassment, intimidation, or bullying to be reported verbally to the school principal on the same day when the school employee witnessed or received reliable information regarding any such incident. The principal or someone designated to act on his or her behalf must then initiate an investigation within one school day. The results of the investigation must be reported to the superintendent of schools as well as the State Board of Education. Schools are then graded on how well they prevent and respond to acts of bullying.
For more information about this case or the legal issues involved, we encourage you to contact a member of Scarinci Hollenbeck's Government Law Group.