The Supreme Court of New Jersey has agreed to consider whether municipal affordable housing obligations include a "separate and discrete" gap-period obligation from 1999 through 2015, when the various "growth share" regulations were repeatedly invalidated by the courts. The Supreme Court is scheduled to hear the case by the end of November.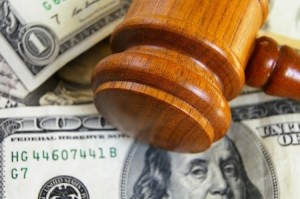 The Supreme Court also granted a stay of the Appellate Division's ruling "…in the interest of judicial economy and efficiency based on the large number of actions involved." The court specifically highlighted that its order "makes no findings as to the reasonable probability of success on the merits, irreparable harm, or the relative hardship to the parties…"
The Appellate Division's Gap-Period Decision
This summer, the Appellate Division held that that the municipal housing share number does not include the 15-year gap period from the end of the second round housing cycle in 1999 to the present, citing the plain language of the Fair Housing Act (FHA). The appeals court specifically held:
Applying the plain language of the FHA, the guidelines and principles established by In re N.J.A.C. 5:96 II, and respecting the separation of powers doctrine, we conclude that the judge erroneously imposed a requirement that a municipality undertake a new, "separate and discrete" gap-period calculation – in addition to unmet prior round obligations, present, and prospective needs – to establish a municipality's fair share affordable housing obligation. 
The Fair Share Housing Center appealed the Appellate Division's decision to the New Jersey Supreme Court and requested a stay of the appeal court's decision.
Potential Legislative Solution
In its decision, the Appellate Division specifically noted that it should be up to the legislature to address the "gap period." Bills are currently pending in the New Jersey Senate and Assembly that would clarify that municipal affordable housing obligations should only reflect present and prospective need. The proposed legislation states:
Municipal fair share shall be determined for a 10-year period and shall not include retrospective calculations of low and moderate income households created during gap periods for which low and moderate income households were not previously accounted for as either present or prospective need by the council.
Unfortunately, there is little likelihood of a legislative solution to the gap-period obligation issue. Until the State Supreme Court rules on this appeal, affordable housing obligations will continue to cause uncertainty for both developers and municipalities. Please stay tuned to this blog, as we will post legal updates as they become available.
For more information about the affordable housing case or the legal issues involved, we encourage you to contact a member of Scarinci Hollenbeck's Government Law Group.