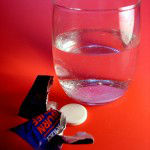 The New Jersey Supreme Court has ruled that the state can limit how much school administrators can get for unused sick leave. The lawsuit challenged the constitutionality of New Jersey public employee compensation regulations that cap the payment for accumulated sick time for certain school administrators at $15,000.
As reported by the Star-Ledger, the restriction was put in place in 2007 after a state report revealed that some school superintendents were receiving excessive benefits, including clothing allowances, chauffer services, and sick-time payments in the hundreds of thousands of dollars. The New Jersey Association of School Administrators challenged the law, arguing that the state could not arbitrarily reduce employee compensation.
In deciding New Jersey Association of School Administrators v. Schundler, the state's highest court disagreed. "We conclude that the Legislature had the authority to modify terms and conditions for future contracts for public employment in a manner that did not raise constitutional concerns," the court ruled in a 5-0 decision.
The ruling overturned a lower court, which found that the law violated the contractual rights of New Jersey school administrators. The New Jersey Supreme Court concluded that the cap was constitutional because it applied only to new contracts and allowed payments above the cap in cases where the benefits were already earned by employees or would be accumulated under existing contracts.
"The legislature properly exercised its power when it directed the commissioner to issue regulations for new contracts for superintendents and assistant superintendents," the court ruled. In so ruling, the court confirmed that the legislature can change the terms and conditions of employment of public employees, so long as it does not do so retroactively.