As we enjoy the last weeks of summer, the Farmer's Almanac is predicting another cold and snowy winter for New Jersey. To help ensure that fire hydrants stay clear of snow and can be quickly accessed by emergency responders, Gov. Chris Christie recently signed a law that will authorize municipalities to install locator poles and require hydrants to be cleared of snow.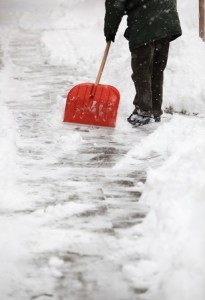 Pursuant to Assembly Bill No. 2996, now codified as P.L. 2015, c. 71, the governing body of every New Jersey municipality may:
Install, or cause to be installed, a hydrant locator pole on every working fire hydrant within municipal boundaries.
Adopt an ordinance or resolution, as applicable, requiring the owner of any real property abutting any fire hydrant to clear such fire hydrant of snow, within 24 hours of snow coverage
Adopt an ordinance or resolution, as applicable, directing the municipality itself, or any department thereof, to clear all fire hydrants of snow, within 24 hours of snow coverage.
The new law also authorizes New Jersey municipalities to impose financial penalties on those who fail to comply. If a party responsible for fire hydrant clearance fails to perform the required clearance within the specified time, the municipality may perform the clearance and bill the responsible party no more than $75 for the service.
Although the statute became effective upon the Governor's signature, municipalities cannot adopt an ordinance until February 1, 2016. The statute also mandates that Director of the Division of Fire Safety promulgate any regulations needed for the implementation of the law, including guidance for the acceptable physical characteristics of hydrant locator poles, maintenance requirements for such poles, and snow removal standards.
For more information about the new snow removal law or the legal issues involved, we encourage you to contact a member of Scarinci Hollenbeck's Government Law Group.