In Opderbeck v. Midland Park Board of Education, the Appellate Division of the New Jersey Superior Court addressed the requirements for an agenda subject to the New Jersey Open Public Meetings Act (OPMA). The appeals court overturned a trial court decision holding that a school board's bare-bones agenda violated the statute because it failed to include the attachments necessary for the public to understand the agenda.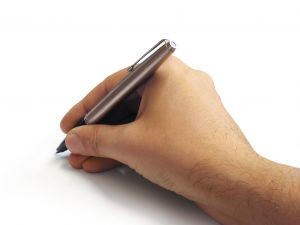 The Facts of the Case
The dispute arose when Seton Hall University Law School professor David Opderbeck and his wife had difficulty obtaining attachments to a meeting agenda posted online by the Midland Park Board of Education (MPBOE). They were told that they could only seek access to the documents after the meeting by submitting a request under New Jersey's Open Public Records Act (OPRA).
After asking for additional clarification, counsel for MPBOE sent Opderbeck an email explaining OPMA only requires written notice of the "time, date, location, and to the extent known, the agenda of any meeting to be published forty-eight (48) hours in advance." In support of his position, the attorney cited to a formal advisory opinion by the New Jersey Attorney General concluding that supplementary materials given to Board members to inform their decision-making need not be included in the agenda.
After the Board declined to change its policy by including attachments and appendices with the agendas, Opderbeck filed a verified complaint alleging violations of OPMA, the New Jersey common law right to access public records, and the New Jersey Civil Rights Act.  In a case of first impression, Bergen County Superior Court Assignment Judge Peter E. Doyne held the failure to provide attachments runs contrary to the spirit of OPMA and OPRA. Accordingly, he ordered MPBOE appealed. 
The Court's Decision 
The Appellate Division reversed. It held that the term "agenda," in the context of OPMA's "adequate notice" requirement, does not impose a legal obligation on public bodies to provide copies of any appendices, attachments, reports, or other documents referred to in their agendas.
In reaching its decision, the court declined to adopt the trial court's expansive definition of "agenda." Instead, the Appellate Division construed the term "agenda" by giving it its plain, ordinary meaning: a list or outline of things to be considered or done. As further detailed in the opinion, the appeals court noted that this definition of "agenda" is also consistent with the definition of the term contained in a formal advisory opinion issued by the Attorney General shortly after the Legislature adopted the OPMA, and has guided public bodies on the meaning of "agenda," as used in N.J.S.A. 10:4-8(d), for nearly forty years.
For more information about the court's decision or the legal issues involved, we encourage you to contact a member of Scarinci Hollenbeck's Government Law Group.