Pursuant to Gov. Chris Christie's Executive Order No. 210 of 2016, all ongoing work funded by the New Jersey Transportation Trust Fund Authority (TTFA) was ordered to cease effective July 9, 2016. All over the state, contractors were forced to cease all active work and secure the projects.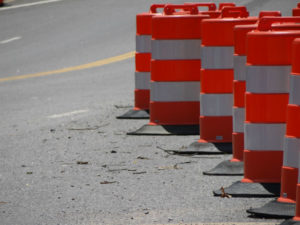 The transportation shutdown is significantly impacting New Jersey municipalities, which may see costs rise as projects remain dormant. In response, the state Assembly recently passed Assembly Bill 4114. The legislation requires the Department of Transportation to compensate municipalities, counties, or other local government entities for delay damages on transportation projects supported through the local aid program, if those delay damages resulted from the shutdown of Transportation Trust Fund projects pursuant to Executive Order No. 210 of 2016.
The Assembly Transportation and Independent Authorities Committee amended the bill to also permit a local government entity to use its own funds to continue or complete a transportation project halted as a result of the Executive Order and to prohibit the Department of Transportation or any other executive branch agency from withholding, revoking, or otherwise canceling certain local aid due to the entity's decision to use its funds to continue or complete the transportation project. AB 4114 is now pending before the Senate Transportation Committee.
The Executive Order may also prompt lawsuits. Mercer County has served a "notice of claim" against the State of New Jersey and New Jersey Department of Transportation, alleging that the State has breached its contractual obligations with the County to provide the allocated funding for transportation projects in the County. A notice of claim must be filed in advance of filing a suit against a public entity in New Jersey.
For more information about the proposed TTFA bill or the legal issues involved, we encourage you to contact a member of Scarinci Hollenbeck's Government Law Group.