The New Jersey Council on Local Mandates recently issued a formal decision rejecting the New Jersey Association of Counties' challenge to the state's bail reform law. The Counties had alleged that the reforms set forth in the Criminal Justice Reform Act (CJRA) constitute an unfunded mandate and are thus unconstitutional.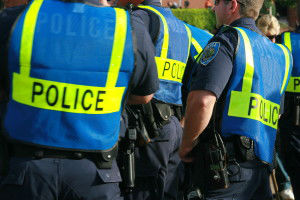 Bail Reform Challenge
Under prior New Jersey law, nearly all defendants were guaranteed bail, regardless of risk. The only exception was those accused of capital offenses. The CJRA adopted a new "risk-based" system where courts must instead assess a defendant's likelihood of fleeing justice or committing new crimes if released from custody or detained until trial. In 2014, New Jersey voters ratified the changes via a constitutional amendment. The constitutional amendment authorized the New Jersey Legislature to establish by law procedures, terms, and conditions related to pretrial release.
In its request for injunctive relief, the New Jersey Association of Counties maintained that the forty-eight (48) hour risk assessment period and the speedy trial requirements of the bail reform law are unfunded mandates because they will force counties to expend   millions of dollars of taxpayer money and do not authorize resources, other than the property tax, to offset the additional direct expenditures required for their implementation. The American Civil Liberties Union of New Jersey and the New Jersey State Bar Association joined the state in defending the law as amici.
Council on Local Mandates
In 1995, voters approved an amendment to the New Jersey Constitution that banned unfunded mandates, defined as a law or regulation that does not authorize resources, other than the property tax, to offset the additional direct expenditures required for its implementation. The Council on Local Mandates has the exclusive constitutional authority to rule that a State law, rule, or regulation imposes an unconstitutional "unfunded mandate" on Counties, municipalities or boards of education. Under the Constitution, if the Council so rules, the "unfunded mandate" in the law, rule or regulation ceases to be mandatory in effect and "expires." There is no means of appeal.
Of relevance to the CJRA, the constitutional provision establishing the Council on Local Mandates specifically exempts specific types of legislation from consideration as unfunded mandates. It states that "those [statutes] which implement the provisions of the New Jersey Constitution… shall not be considered unfunded mandates."
In February, the Council on Local Mandates voted 4-3 to deny the injunction. It issued a formal decision on April 26, 2017. The majority held that because the legislation implemented constitutional provisions, it is not an unfunded mandate and is immune from consideration by the Council on Local Mandates.
For more information about the Council on Local Mandate's decision or the legal issues involved, we encourage you to contact a member of Scarinci Hollenbeck's Government Law Group.