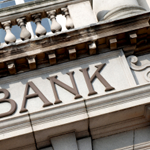 While summer may seem eons away, New Jersey cities and towns should start to consider whether they plan to take advantage of a new law that allows municipalities to pay their employees using direct deposit.
Under P.L. 2013, c.28, direct deposit will be required for all State employee compensation on and after July 1, 2014. However, the statute also gives municipalities, as well as counties and local school district, the option to require mandatory direct deposit for all employee compensation.
The law will not only cut costs by eliminating paper checks, but will also allow for municipalities to craft their own direct deposit policies for all employees by local ordinance. Accordingly, direct deposit becomes a non-negotiable issue under the New Jersey Employer Employee Relations Act (NJEERA).
The law also authorizes municipalities to create exemptions. Pursuant to the statute, "The governing body is authorized to grant an exemption from the requirements adopted pursuant to this subsection on such terms and conditions as the governing body may deem necessary. The governing body is authorized to grant an exemption for seasonal and temporary employees as the governing body may deem necessary."
Finally, for employees who are paid via direct deposit, municipalities may provide access to pay information via the Internet. As detailed under the statute, "the governing body may make available for employees' information concerning net pay, any accompanying information approved for distribution with net pay, and W-2 forms in accordance with applicable federal law, available only on the Internet with restricted access and policies and procedures to protect the integrity and confidentiality of the information."
For more information about the direct deposit statute or the legal issues involved, we encourage you to contact a member of Scarinci Hollenbeck's Government Law Group.