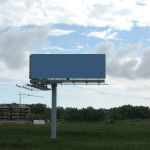 In a precedential ruling, the U.S. Court of Appeals for the Third Circuit upheld a New Jersey municipality's ordinance prohibiting billboards. The court specifically found that the total billboard ban did not violate free speech guarantees under the First Amendment to the U.S. Constitution.
The Facts of the Case
In Interstate Outdoor Advertising v. Mount Laurel, Interstate Outdoor Advertising, L.P. (Interstate) applied to the Mount Laurel Township Zoning Board of Adjustment to erect nine outdoor advertising signs in the township along U.S. Interstate-295. Thereafter, the Mount Laurel Township Council adopted Ordinance 2008-12, which prohibited the erection of outdoor advertising displays. Interstate filed suit challenging the constitutionality of the ordinance after having four applications denied by the local Zoning Board.
The Court's Decision
The Third Circuit upheld the dismissal of the lawsuit by the U.S. District Court of New Jersey.  The court found that the billboard ban was not unconstitutional because it was a reasonable means of achieving the town's substantial interests in traffic safety and aesthetics. To support its decision, the court relied heavily on the U.S. Supreme Court's ruling in Metromedia v. San Diego, 453 U.S. 490 (1981).
"In the context of billboards, the Supreme Court has deferred to the collective judgment of both legislatures and lower courts, and highlighted the importance of considering the plainly unattractive nature of billboards when evaluating whether a billboard ban directly advances a local government's interests in traffic safety and aesthetics," the opinion states.
In reaching its decision, the court rejected Interstate's argument that Mount Laurel's goals of traffic safety and preserving aesthetics could be achieved with a less restrictive ordinance that allows billboards in certain areas and under particular conditions. The panel specifically noted that Metromedia supports such bans, quoting the Supreme Court's finding that "if the city has a sufficient basis for believing that billboards are traffic hazards and are unattractive, then obviously the most direct and perhaps the only effective approach to solving the problems they create is to prohibit them."
The Third Circuit was also not persuaded by Interstate's reliance on the industrial nature of the disputed stretch of I-295 where Interstate wants to place its billboards. As the court explained, "The industrial nature of the highway does not mitigate Mount Laurel's concerns about the aesthetics of the highway. In fact, it may well suggest an even greater need to guard against the deterioration of the Township's character and evoke a greater concern for safety."  The court also noted that there was no claim that the Township had an ulterior motive to suppress commercial speech.
For more information about this case or the legal issues involved, we encourage you to contact a member of Scarinci Hollenbeck's Public Law Group.