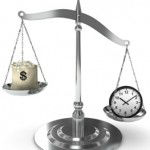 On June 7, the Appellate Division of the New Jersey Superior Court again halted the Council on Affordable Housing's (COAH) process to seize unused affordable housing trust funding. The order vacates the stay on the taking of the housing trusts funds, but also states that COAH cannot continue with efforts to seize housing trust funds in accordance with its May 1 resolution.
Accordingly, New Jersey municipalities do not have to comply with the May 1 and May 31 letters from COAH.
Citing concerns that "COAH may seize affordable housing trust funds without giving the affected municipalities adequate notice and an opportunity to contest the transfer," the court established certain requirements that COAH must follow going forward. First, COAH must provide the affected municipality with written notice describing the exact amount of funds intended for transfer and how such amount was calculated. Second, the municipality must have the right to contest before COAH the proposed transfer by demonstrating that the funds targeted for transfer have been "committed" to fund an affordable housing project by way of a legally enforceable agreement with a third party, or by such other means that show a firm and binding obligation to spend such funds in a manner consistent with the municipality's affordable housing obligations.
In a supplemental order, the Appellate Division modified COAH's May 1, 2013 Resolution to ensure "…a process that at least comports to the rudimentary notions of due process."  The new requirements are outlined below:
The letters dated May I, 2013, sent by the Director of COAH to affected municipalities are vacated. The Director must serve all affected parties on the service list referenced in N.J.A.C. 5:97-8.13(b).
The parties affected by the Director's letter shall have 30 days from receipt to respond to COAH's assertion that the funds identified by the Director are subject to forfeiture.
The Director must consider any evidence or other information submitted by the affected parties and shall respond in writing. The response must explain, in detail, the basis for rejecting or accepting the information submitted by the parties.
The COAH Board shall consider the Director's determination at its next regularly scheduled meeting or on such other date it deems appropriate, with at least fifteen days', notice to the affected parties.
COAH cannot take any action to seize any funds identified as subject to forfeiture pending a final decision by the Board. The affected party may thereafter seek further relief by appealing, directly to the Appellate Division.
The ongoing litigation challenging COAH's failure to adopt regulations will now proceed on a non-emergency basis. Oral arguments have not yet been scheduled. Given that this is an ongoing and fluid situation, we encourage cities and towns to stay informed and discuss any concerns with their legal counsel.
For more information about this case or the legal issues involved, we encourage you to contact a member of Scarinci Hollenbeck's Public Law Group.