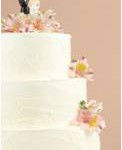 Local municipalities may be issuing more marriage licenses if legislation seeking to modernize New Jersey's marriage license requirements ultimately becomes law. S-2106 would eliminate the state's 72-hour waiting requirement and relax residency requirements.
Under the measure, there would be no waiting period between submitting an application and receiving a marriage or civil union license. The bill would also allow applicants to apply for a license from the municipality where the wedding ceremony will be held. The current law requires applicants to apply for a marriage or civil union license in a municipality where at least one is a resident.
The bill's sponsors, Sen. Nicholas P. Scutari (D-Union) and Sen. Gerald Cardinale, (R-Bergen), contend that the proposed changes could boost the economy by making New Jersey a more favorable wedding destination, particularly for those who live out of state.
"Our state is operating under marriage license requirements that go back decades," said Senator Scutari. "It's well past time that we updated these archaic laws to make the process more convenient for our residents and for tourists who are interested in exchanging vows here in New Jersey.
New Jersey lawmakers passed similar legislation last session, however Gov. Chris Christie failed to act on it. The current bill now heads to a vote by the full state Senate.
For additional information about the potential changes to New Jersey's marriage license law, please contact a member of Scarinci Hollenbeck's Public Law Group.