A proposed bill would allow New Jersey municipalities to adopt ordinances requiring police officers and firefighters to satisfy a minimum residency requirement. The legislation is currently awaiting Gov. Chris Christie's signature.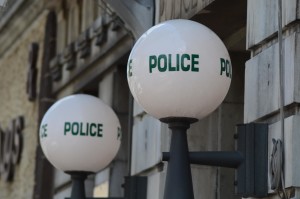 In 2012, the State of New Jersey passed a residency requirement for all public employees. The proposed measure would give local governments the same authority.
Pursuant to Senate Bill No. 2783, municipal, county, and regional police and fire forces would be permitted, but not required, to establish five-year residency requirements for police officers and firefighters.
More specifically, a municipality would be authorized to adopt an ordinance prohibiting an applicant from obtaining employment with the municipal police or fire department unless the person agrees to remain a resident of the municipality for the first five years of his employment. In any municipality that adopts an ordinance pursuant to the statute, the applicant would have six months from the date of employment to begin residing in the municipality. The six-month period would begin on the applicant's first day of official duty after the applicant has completed all requisite training.
The legislation also provides for limited exceptions to the residency requirements. A municipality that adopts an ordinance pursuant to the statute could provide an exception to the residency requirement for any member of the police or fire department who suffers injury, or a threat of injury, to his person, family, or property, committed by another who acts with purpose to: (1) intimidate the officer because of his status as a member/officer; (2) manipulate an investigation; or (3) otherwise influence the member/officer to violate his official duty.
If Gov. Christie signs the proposed bill, it will take effect immediately.
For more information about the proposed legislation, we encourage you to contact a member of Scarinci Hollenbeck's Government Law Group.