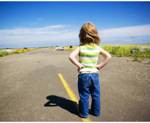 Bullying claims continue to pose challenges for boards of education throughout New Jersey. The United States District Court recently dismissed a suit against the East Orange Board of Education, which alleged various state and federal statutory, constitutional, and common law claims. The plaintiff in the case, a guardian ad litem for the alleged victim, maintained that the board failed to prevent bullying by students at Langston Hughes Elementary School.
The Facts of the Case
In Thomas v. East Orange Board of Education, K.T. transferred into the East Orange school district as a fourth grader when she moved to New Jersey from Georgia in September 2010. During the course of the school year, K.T. received a letter from a male student stating that he planned to beat her up after class because she was "country." Over the next year, she also reported being spat on, hit, and teased by fellow classmates.
In response to several of the incidents, K.T.'s mother filed a Harassment, Intimidation, Bullying complaint, which was investigated but could not be substantiated. Thereafter, due to an indication that K.T. felt unsafe at school, school administrators initiated a parent conference to establish an Action Plan to ensure K.T.'s safety.
After another alleged bullying incident occurred, K.T.'s mother, as guardian ad litem for K.T., filed suit against the East Orange Board of Education and several school administrators for failing to stop the alleged abuse. The complaint alleged violations of the New Jersey Law Against Discrimination (NJLAD) and the United States and New Jersey State Constitutions, as well as negligent infliction of emotional distress.
The Court's Decision
The district court dismissed all of the claims on summary judgment.
With regard to the NJLAD claim, the court highlighted that to state a hostile school environment claim under the NJLAD, an aggrieved student must allege (1) "discriminatory conduct that would not have occurred `but for' the student's protected characteristic," (2) "that a reasonable student of the same age, maturity level, and protected characteristic would consider sufficiently severe or pervasive enough to create an intimidating, hostile, or offensive school environment, and" (3) "that the school district failed to reasonably address such conduct."
In this case, the court concluded that there was no evidence that K.T. was bullied because she is female and the NJLAD does not confer protected status on someone for being from the southern United States.
With regard to the plaintiff's claims under the United States and New Jersey Constitutions, the court deemed them equally as unpersuasive.  The Section 1981 claim was dismissed because she failed to state allegations or produce evidence supporting a claim under that section, which proscribes discrimination in making or enforcing contracts against or in favor of any race. Meanwhile, the plaintiff's section 1988 claim failed because that section does not create an independent cause of action.
The court dismissed the plaintiff's Section1983 claim on the basis that qualified immunity protects officials from liability for civil damages provided that "their conduct does not violate clearly established statutory or constitutional rights of which a reasonable person would have known." In so ruling, the judge noted that the sole allegation against the school superintendent was that K.T.'s mother wrote a letter to her and the board about the bullying, but that she failed to respond or curb the abuse. "Plaintiff has not demonstrated that this conduct violated any statutory or constitutional right, let alone a 'clearly established' statutory or constitutional right," the court held.
Finally, the court held that New Jersey's Anti-Bullying Act does not create or alter any tort liability. Thus, it cannot form the basis for a negligent infliction of emotional distress claim.
For more information about this case or the legal issues involved, we encourage you to contact a member of Scarinci Hollenbeck's Government Law Group.