A New Jersey federal judge recently ruled that the borough of Paramus's zoning board improperly denied Sprint Spectrum L.P. and T-Mobile USA Inc.'s application to build a wireless tower. U.S. District Judge Kevin McNulty specifically held that the municipality could not deny the application for a monopole wireless tower based on a preference for a Distributed Antenna System (DAS).
The Facts of the Case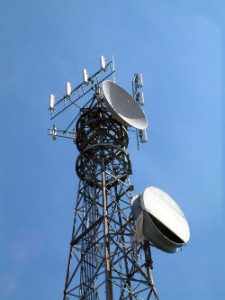 The case involves the decision of the Zoning Board of Adjustment of the Borough of Paramus (Board) to deny the applications of Sprint Spectrum L.P. and T-Mobile Northeast LLC to construct a wireless communications facility. The plaintiffs sought to construct a faux-tree cell tower known as a "monopole" to fill in significant gaps in their coverage. The proposed sites were located in residential areas and, therefore, required a variance. At a series of public hearings, the Board raised the alternative of installing a Distributed Antenna System. However, the plaintiffs concluded that DAS was not a feasible way to boost coverage.
Ultimately, the Board denied the applications, finding that the carriers failed to show that the benefits of the proposed improvements would substantially outweigh any potential detriments. The Board specifically noted that the placement of the proposed monopole would have a detrimental visual effect on surrounding residential properties and that the plaintiffs failed to fully investigate alternative means to provide coverage.
The carriers filed suit. The complaint alleged that that the Board's decision constituted an effective prohibition of service in violation of the Telecommunication's Act of 1996 (TCA) and was not supported by substantial evidence in violation of the TCA as well as the New Jersey Municipal Land Use Law (MLUL).
The Court's Decision
In his opinion, Judge Kevin McNulty concluded that Paramus Zoning Board of Adjustment's application denial was not supported by substantial evidence, finding it failed to demonstrate that DAS is "an acceptable alternative means of providing the same level of robust, reliable coverage as a monopole." Accordingly, the application denial constituted an impermissible denial of service under both state and federal law.
"A DAS is not a feasible alternative because it will not offer comparable wireless service when measured against the coverage that can be provided by the proposed macro facility," the court explained.  "A DAS has significant reliability concerns associated with its deployment on utility poles, its small coverage areas per node, and its vulnerability to disruption."
For more information about this case or the legal issues involved, we encourage you to contact a member of Scarinci Hollenbeck's Government Law Group.