On October 16, several New Jersey lawmakers introduced legislation to extend the Permit Extension Act of 2008 for another two years. The statute, which was first enacted during the recession, extends the expiration date of certain permits and other governmental approvals.
As we have previously discussed on this blog, the goal of the Permit Extension Act was to ensure that stalled development projects could proceed while the economy struggled to rebound. While first set to expire in 2010, the law has been amended twice to extend the tolling period. It is currently set to expire at the end of this year.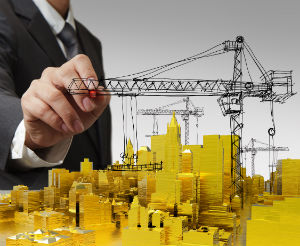 The Permit Extension Act applies to a number of government permits and approvals. Notable exceptions include certain approvals or permits issued under the Flood Hazard Area Control Act, and certain approvals for projects in an "environmentally sensitive area" (ESA), such as portions of the Highlands Region and the Pinelands, among others.
The latest proposal, Assembly Bill 3815, would further extend the end date to December 31, 2016.  In accordance with the tolling provision provided in the "Permit Extension Act of 2008," no approval would be extended beyond six months after the conclusion of the extension period, or until June 30, 2017.
We will closely be monitoring the status of the proposed legislation. Since its passage is uncertain, developers are advised to explore their options should the law sunset on December 31, 2014, such as determining whether the law under which the permit was granted provides for additional extensions beyond those set forth in the Permit Extension Act.
For more information about the Permit Extension Act or the legal issues involved, we encourage you to contact a member of Scarinci Hollenbeck's Government Law Group.