The Borough of Raritan recently settled a lawsuit involving the New Jersey Open Public Records Act (OPRA) for $650,000, according to media reports. The settlement is believed to be the largest involving violations of the state's public records law.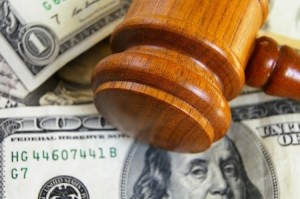 As previously discussed on the Scarinci Hollenbeck Government & Law Blog, Gannet Co. newspaper chain initially filed suit in 2009 after the borough of Raritan failed to provide payroll data in response to a public records request. One of Gannet's newspapers requested that the information be provided in a digital file; however, Raritan's private payroll vendor only stored the data in Portable Document Format (PDF). It would have cost $1,100 for the company to convert its PDF into a spreadsheet.
Unwilling to pay the service charge to convert the data, Gannet filed suit. It alleged that payroll records also existed in non-PDF format, although not in a format readily read by humans. Nonetheless, Gannett contended that by failing to provide these files in response to the OPRA request, Raritan violated the law.
The court ruled that the non-PDF payroll data constituted government records under OPRA, citing that the law covers "information stored or maintained electronically." The court rejected Raritan's argument that the data did not qualify as a public record because it was unintelligible to human eyes without the assistance of a computer.
In 2014, the court appointed a special master to determine the amount of legal fees Gannett should be awarded. Under OPRA, a party who files an action to compel the production of documents under the statute, after a denial, and "prevails in any proceeding shall be entitled to a reasonable attorney's fee." The court ultimately determined Raritan was responsible for more than $590,000 in legal fees.
As this case highlights, OPRA-related litigation can be costly for New Jersey municipalities. To avoid costly legal headaches, we encourage cities and towns to work with experienced counsel to determine the validity of an OPRA request, and the applicability of any statutory exceptions, prior to issuing a denial of documents requested pursuant to an OPRA request.
For more information about the OPRA case or the legal issues involved, we encourage you to contact a member of Scarinci Hollenbeck's Government Law Group.