Drones are increasingly common in the skies over New Jersey. Technically called unmanned aerial vehicles (UAVs), drones are being used by hobbyists, businesses, and law enforcement, among others.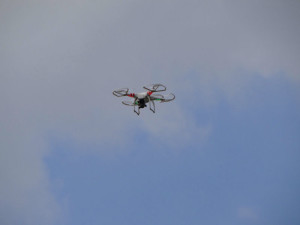 More than 2.5 million drones will be in U.S. airspace by the end of this year, and the number will increase to seven million by 2020, according to the Federal Aviation Administration (FAA). "Unmanned aircraft systems will be the most dynamic growth sector within aviation," the agency said in a recent report.
As the unmanned aircrafts become more popular, federal, state and local governments are all working to enact regulations that protect safety and privacy. The FAA recently enacted regulations requiring registration of small unmanned aircraft weighing less than 55 pounds. Commercial drones still require a special FAA license; however, updated drone rules are on the horizon.
To date, 26 states have enacted regulations governing drones and many more are currently considering drone-related legislation. Locally, municipalities are also issuing ordinances that dictate how, when, and where UAVs can operate. However, a provision in the U.S. Senate Commerce Committee's long-term reauthorization of the FAA could undermine local authority.
The National League of Cities and the U.S. Conference of Mayors recently sent a joint letter that detailed serious concerns about this provision to Senate Commerce Committee leadership. It stated in part:
While we understand and support establishing a national baseline for certain elements, such as the rules governing the manufacture or safety of UAVs, we do, however, firmly believe that municipalities must retain their longstanding authorities to impose reasonable and appropriate zoning regulations in the future. Much like automobiles and land use development regulations, local leaders know best how to regulate issues that affect their residents in their own backyards. This should be no different in the case of civilian UAVs that may be operating just feet above their citizens' homes, businesses, and public spaces.
According to the NLC, it is actively working with Congressional staff to exempt certain regulations, like zoning and operations, from preemption before the FAA bill goes before the entire Senate for a vote.
For more information about the proposed drone regulations or the legal issues involved, we encourage you to contact a member of Scarinci Hollenbeck's Government Law Group.