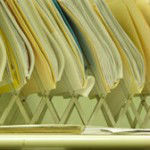 Legislative efforts to strengthen the state's Open Public Meetings Act and the Open Public Records Act have met significant resistance from New Jersey municipalities. The amendments, proposed by Senate Majority Leader Loretta Weinberg, D-Teaneck, are intended to update the New Jersey open records laws and bring them in line with current technology and the expectations of a 21st century American constituency.  At least 120 towns and county governments have reportedly passed resolutions opposing the changes to the Open Public Meeting Act (OPMA) and the Open Public Records Act (OPRA).
As we have previously discussed on this New Jersey public law blog, the amended laws would create greater transparency as well as modernize the laws to account for changes in the way government agencies maintain public records and also how public officials communicate with each other and their constituents. For example, one provision would extend public record obligations to quasi-governmental organizations engaged in service to the public, such as the New Jersey League of Municipalities and the New Jersey School Boards Association. Another proposal would allow residents to send records requests via email and bar officials from texting privately during public meetings.
To combat what she characterizes as "misinformation" from municipal officials, Weinberg is renewing her legislative push for greater openness. She specifically rebuffed arguments that the amendments would overburden towns and authorities with additional costs and responsibilities.
"These bills do not represent an expansion of what should be available to the tax-paying public," Weinberg said. "The truth of the matter is, if local public-records custodians and elected boards were following the spirit of the existing records and meeting laws, they would already be giving their constituents near-total access."
The legislation's Assembly sponsor, Gordon Johnson (D-Bergen), also addressed cost concerns, noting that the bills do not require municipalities to invest in new technology, but rather apply existing technology to open records.
"So often, the problem in New Jersey is that technology is not seen as a solution by government," Johnson said. Compared to having employees answering questions, making information available on the Internet is "cheap," he said.
Weinberg's legislation passed one Senate committee in March and is now pending before the Senate Budget and Appropriations Committee. State Senate President Stephen Sweeney's (D-Gloucester) recent promise to help push through the legislation will be exactly what the bills need to make it to the Senate floor for a vote.
Municipal attorneys and city clerks should follow this legislation and get advice about it to be sure their city is ready to comply.  Even if the legislation does not pass, Senator Weinberg is expressing the public's expectation for more transparency in government and you could expect greater demands for public information in the future.